Earth Day and
Environmental Resources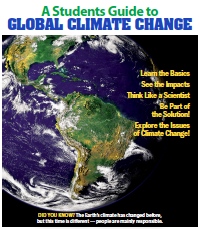 April brings relief from the bitter, snowy winter that went on too long for many of us. As nature springs to life in April, it's time to think about the environment and the celebration of Earth Day on April 22.
ECO-SCHOOLS USA:
Green Your School Inside, Outside,
and Throughout the Curriculum
Eco-Schools USA offers valuable resources to inspire and assist schools in achieving their "green" goals. The program's framework focuses on action in three main areas: the school building, the school grounds, and the curriculum. The program takes a holistic approach to greening, striving to make environmental awareness and action an intrinsic part of the culture of a school.

This program is free. It offers a framework, not a specific curriculum, which helps you take a step-by-step self-guided approach to implementation using resources you already have in place. The program fosters global connections. Importantly for tight district budgets, the program can save thousands of dollars through conservation and reduced energy usage. Learn more and register at: ecoschoolsusa.org.

March is Financial Literacy Month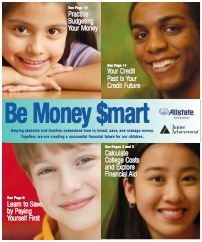 April is the time to think about financial literacy, a topic that can be tied into many facets of school
curriculum from math to social studies to writing.

As our nation recovers from the Great Recession and as we debate the issues surrounding the national debt, it's important for students to understand how individual financial choices will affect their own lives as well as the broader economy.

Now is the time for them to prepare to make good choices about spending, saving, and the proper use of credit. Check out a dozen NIE financial literacy resources with great content and lesson plans about this important topic.